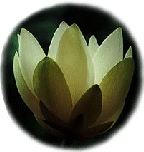 Mindfulness practice is the intentional cultivation of moment to moment awareness without judgment or interference.  Jon Kabat-Zinn, the founder of MBSR, explains: "The key to mindfulness is not so much what you choose to focus on but the quality of the awareness that you bring to each moment. It is very important that it be non-judgmental-more of a silent witnessing, a dispassionate observing, than a running commentary on your inner experience.   Observing without judging, moment by moment, helps you see what is on your mind without editing or censoring it, without intellectualizing it or getting lost in your own incessant thinking."
Perhaps we might begin a mindfulness practice by simply sitting and noticing the breath….Perhaps by paying attention to all sounds that enter the ears right at this moment….Or perhaps by noticing the tension rising in the body during incidents at work or in personal relationships. . This is the practice of non-doing; of just being. With committed daily practice, we begin to intentionally cultivate the art of non-interference; that skill of watching, of being aware as events, thoughts, emotions and sensations pass without letting our old reactions get in the way.
The foundations of mindfulness are basic to many traditional meditative practices. Also known as insight or vipassana meditation, these practices are non-sectarian and non-religious in nature. Mindfulness formal practices include mindful sitting, mindful walking and body scan meditations. Informal mindfulness practice refers to the cultivation of present-moment awareness during daily activities. The MBSR course facilitates the cultivation of both the formal and informal practices of mindfulness. Through mindfulness practice, we encourage a greater experience of openness, clarity and compassion.
Introduction to the MBSR Program
Living in this technically advanced society creates tremendous challenges for maintaining a healthy and happy life. Many of us have asked whether it is even possible to live a healthy life when we find ourselves feeling exhausted, frustrated, anxious and depressed as we race to complete endless tasks, trying to make the best of the difficulties that are a part of being alive today.
Is it possible to live a healthy life today? The answer is YES. Current research reveals that qualities such as happiness and joy can be enhanced through training. Through the cultivation of positive emotions, the brain rewires itself. That is to say that happiness can be learned like learning to play the guitar. With daily practice, we become more skilled.
A Mindful Pilgrimage
Calling up your own natural curiosity and courage, we invite you to join us on this challenging and rewarding journey. We invite you to embark on this adventure as a pilgrim rather than a tourist. Tourists travel to what may be far away and secluded places, gather souvenirs, and essentially come back the same, with their suitcase full of tokens and photos reminding them of where they have been. The pilgrim returns determined to be different than before the deep and challenging travels began. As Andrew Schelling wrote "… a pilgrimage is a passage for the reckless and subtle…" "…a pilgrim must be prepared to shed the husk of personality or even the body like a worn out coat….."
The MBSR course offers you many awareness practices: The Body Scan, Mindful Sitting Meditation, Mindful Yoga, Qigong, Walking Meditation,  Lovingkindness, Compassion and Gratitude. Participants receive access to weekly instructional audio files  or  four CDs, each containing a guided  practice. Thus the pilgrimage begins; this passage where you begin by moving slowly into a new place of stillness, a place where in time find that you can greet yourself with kindness and acceptance and where you can greet others with patience and understanding. The tourist would simply take home the CDs, not open the audio files and Practice Manual from this course and place them on a bookshelf. The pilgrim takes the practices to heart and finds the time and space where they can begin to explore this new way of being.
Down the pathway that MBSR offers you, you may explore and discover new possibilities for coping with stress and illness, perhaps observing yourself waking up to the richness of living more readily in the present. Being present offers you a release from being stuck in thoughts and worries about the past and future that may contribute to stress and dis-ease. Simply stated, the past no longer exists and the future is not yet here. All we really have is the present! Imagine the tremendous relief as you begin to skillfully let go of the mind's consistent tendencies to review the past, to prepare for the future and to worry about future outcomes endlessly. Imagine being able to just sit and notice that you are breathing, noticing the sounds around you and letting this simply be your focus for right now. Everything else can fall away even if just for this breath ….and now for this breath….
MBSR offers the opportunity to benefit from data derived from interesting research- based mindfulness awareness practices. Upon joining us, you will be requested to do so wholeheartedly, with a commitment to practice daily for the full duration of the program. What you gain from this program will depend directly on your own willingness to attend each class session and to commit to your daily practice and homework.
This course teaches well-tested, simple, but not always-easy practices. Yet it remains a challenge to embody the teachings and to find a place for them in your busy life. We hope that you are ready to join us on this pilgrimage. Take a step on this path now, just one step at a time. Come explore with us and make a change in the quality of your daily life. As Mary Oliver the poet wrote:  (Are you) "determined to do the only thing you can do? Determined to save the only life you could save?"   Back to the top
Benefits of Mindfulness Based Stress Reduction
35 years of published research indicates that the majority of persons completing the 8 week MBSR report:
A greater capacity to relax
An ability to cope more effectively with both short and long-term stressors
More energy and enthusiasm for life
Lasting decreases in physical and psychological symptoms such as depression, sleep disorders, anxiety, fatigue, and high blood pressure
Reduced pain levels, a greater ability to cope with chronic pain

For further information on research using the MBSR program check the Center for Mindfulness, Worcester, Massachusetts web site address: http://www.umassmed.edu/cfm/research/findings.cfm
Back to the top

Course Content
The Mindfulness–Based Stress Reduction Program is an intensive eight-week training program designed to empower participants in taking an active role in the management of their health and well being. Each class meets weekly for 2 hours and includes a full Day of Mindfulness on a Saturday. Participants are asked to practice mindfulness meditation and/or mindful movement for 20-45 minutes a day. The first of 4 Instructional CDs or Instructional audio files access will be given to participants following the first class.
 Our  MBSR program includes:
Guided instruction in mindfulness meditation practices
Gentle stretching and introductory mindful yoga and qigong
Group  discussion and dialogue
Daily homework assignments  of 20-45 minutes
Instructional audio files or Four CDs
Practice Manual
A full Day of Mindfulness
Back to the top
History of Mindfulness Based Stress Reduction
Mindfulness–Based Stress Reduction was pioneered by Jon Kabat-Zinn, Ph.D. and assisted by Saki Santorelli, Ph.D. and colleagues in 1979 at the University of Massachusetts Medical Center. Bill Moyers featured Jon Kabat-Zinn's Stress Reduction Clinic in the series "Healing and the Mind" in 1993. A great movement began as many health care professionals became interested in offering a similar program. Today there are over two hundred medical and community centers in the United States that offer Mindfulness–Based Stress Reduction programs. There are programs in nearly every continent on the planet.
Back to the top